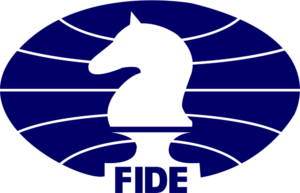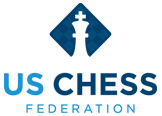 Our coaches are all USCF or FIDE rated players of different chess rankings. This allows us to be able to teach chess at different levels. Our classes are tailored to meet the level of each student. We have a structured curriculum to take kids from completely foreign to chess to develop tournament-level skills. Our lessons combine theory and practice and are presented in a fun, kids-friendly manner to ensure we capture the interest of the students. Our average student teacher ratio is 10 students to 1 teacher for after-school-care programs. We also offer private and semi-private and small group lessons for all ages.
---
Coach Yaimy Chavez

USCF rating: 1000

Coach Yaimy is the President and Founder of Capablanca Chess Academy. She is a US Chess Federation Certified Chess Coach. Coach Yaimy is also a Certified Public Accountant with over 18 years of experience. She started playing chess when she was 7 years old in Cuba. She played in the Old Havana Scholastic Chess Team from age 7 to age 13 and was the female Team Board no. 1 for several years where she participated in multiple scholastic tournaments and placed top three in her category.

Coach Yaimy attributes her academic and professional success to Chess. After she started playing chess in second grade her academic life changed: she became a Straight-A's student and developed great analytical and concentration skills. As a result, she graduated top of her class in her high school in Havana, Cuba, in 1995. When she was 18, Coach Yaimy immigrated to the United States in 1996. She attended college in the US and graduated with highest honors from Miami-Dade College with an Associate in Arts in 2001, then Cum Laude from the University of Miami with her Bachelors in Business Administration in 2003, and from FIU with an Executive Masters in Taxation in 2008.

As a mother of two young boys, she has learned how to deal with young kids. Coach Yaimy realized how much she enjoyed coaching chess when she started coaching her own son, who at age 7 had a USCF rating of 700. She loves working with young children.
---
                        Grand Master Yaniet Marrero Lopez
                                            FIDE rating: 2500
Yaniet Marrero López is a Cuban chess player who holds the FIDE title of Woman Grandmaster (WGM) with highest rating performance of 2511. She has dedicated her life to chess from becoming one of the top three chess player in her natal province of Las Tunas, Cuba at age 10 to becoming world gold medalist at 23 years old. Some of her greatest accomplishments as a professional chess player have been:
Member of the Cuban Olympic Chess team 2004 to 2018
Gold Medal in the 3rd board at the 2010 World Chess Olympics, Khanty-Mansiysk, Russia.
4th Place by Team Olympiad 2010 Khanty-Mansiysk, Russia.
National champion Cuba 2011
Nominated one of the top 10 Latin-american athlete in 2010
As a professional chess coach for over 18 years, Coach Marrero-Lopez has trained all different ages from kids to adults, including national teams for multiple countries, including chess coach at Habana University College Champions 2003-2007 and multiple team in Mexico, coached at the Panana Chess Federation, spoked at multiple conferences and courses directed to chess professionals.
---
International Master Carlos Manuel Lopez
FIDE rating: over 2300.
Master Lopez has been a professional chess instructor for over 32 years. He specializes in children's early chess education and athlete development. He has also been a chess instructor for professional players, including some of Cuba's top champions. He moved from Cuba to Colombia in 1998 and became the Chess Instructor for Colombian National Selection. As a chess player, Coach Lopez has won multiple national and international tournaments:
Bronze Medal First Board of the Havana province at National School Games (1982).
Gold Medal First Board of the Havana province at National School Games (Santa Clara, Cuba, 1984).
Junior Sub National Champion of Cuba. (Colón, Cuba, 1986).
First place International Tournament Clemente Vazquez (Guines, Cuba, 1994).
Capablanca Memorial (Havana, Cuba, 1996-1997).
First place International Tournament Bolívar Por La Paz (Cartagena, Colombia, 2000).
First place International Tournament Universidad Autónoma de Colombia (Colombia, May 2005).
First place International Gran Prix (Colombia, 2007).
First place Gran Prix (Barrancabermeja, Colombia, 2008).
---
Grandmaster Yunieski Quesada
FIDE rating: 2630
USCF rating: 2700
Mr. Quesada was part of the Cuban Olympic team from 2004 to 2017. He represented Cuba in international competitions for 11 years, taking part in six Olympiads and two times setting up a record for Cuba to finish in 7th place both in 2004 and 2014. Mr. Quesada was the best chess player in Cuba in 2003. He became an international Grand Master in 2005 at 20 years old. He was the Cuba National Champion in 2008 and 2011, second place in 2013 and 2016 and third place in the rest of the times. In 2014, he reached 2655 FIDE rating placing him among the top 100 players in the world. He was a gold medalist in the Third Board at the World Championships by team in Armenia 2015.
GM Yunieski has won first place in over multiple national and international tournaments:
Champion of the Carlos Torre Repetto in Memoriam in 2003, third place in 2004 and second place in 2008.
First place in the Premier Group at the Capablanca in Memoriam (2005 and 2010), and second place in the Elite Group playing against World Elite players (2013).
Second place at the Balaguer Open (Barcelona, Spain, 2010).
Second place at the Badalona Open and third place in the Moncada Open (2010).
Tied for first place at the Continental in Mexico and qualified for the World Championship Cycle held the same year (2011).
Second place at the Torneo Magistral Casino de Barcelona (Barcelona, Spain, 2012).
Gold Medalist in Third Board for the Cuban team at the Continental Team Tournament and team's second place.(Brazil, 2013).
Three-times second place at the Guillermo Garcia in Memoriam tournament (2013).
First place at the National Open in Washington (2013).
First place at the Orlando Open in Florida (2013).
Second place at the World Open in Washington (2013).
First place shared with GM Lazaro Bruzon at the New York Open (2014).
Second placed shared at the Las Vegas Open(2014).
Champion of the Pachuca Open (Mexico, 2015).


---
                                                      Grandmaster Aryam Abreu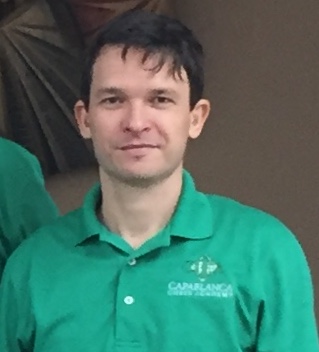 FIDE rating: over 2450
He has over 20 year of experience of professional chess coaching. He was the coach of the Cuba Olympic Chess Team. Under his leadership the Cuba Olympic chess team placed 7th in the Norway 2014 World Chess Olympiad and the Armenia 2015 World Team Cup, the best results of a Cuban team in history. Under his coaching, three of the Cuba top chess players won Olympic medals, including Leinier Dominguez Perez- Bakú 2016/ 1st board (third place, bronze medal) and Tsaghkadzor 2015/ 1st board (second place, silver medal); Yuniesky Quesada Perez- Tsaghkadzor 2015/ 3rd board (first place, gold medal) and Reynaldo Ortiz Suarez- Norway 2014/ 4th board (second place, silver medal). As a professional player, Coach Aryam has placed among the three top medalists in several international chess tournaments.