Welcome to the 'Capablanca Chess Academy'
Capablanca Chess Academy is an institution that concentrates in teaching chess to children and in promoting chess as a sport in the schools. Our goal is to help our students to learn chess and become strategical players. The results are measurable as students enhance their visualization and strategical performance and can eventually participate in rated tournaments and become rated players. Training programs have been designed for different playing levels from beginners to advanced level.
We believe that chess is the sport of the mind, the sport that will make your brain more powerful and that can develop thinking and analytical skills like no other sport can. The beauty of chess as a teaching tool is that it stimulates children's minds and helps them to build these skills while enjoying themselves. As a result, children become more critical thinkers, better problem solvers, and more independent decision makers. Studies have proven that chess enhances many skills in children including critical thinking, visualization, concentration, creativity, reading and math skills.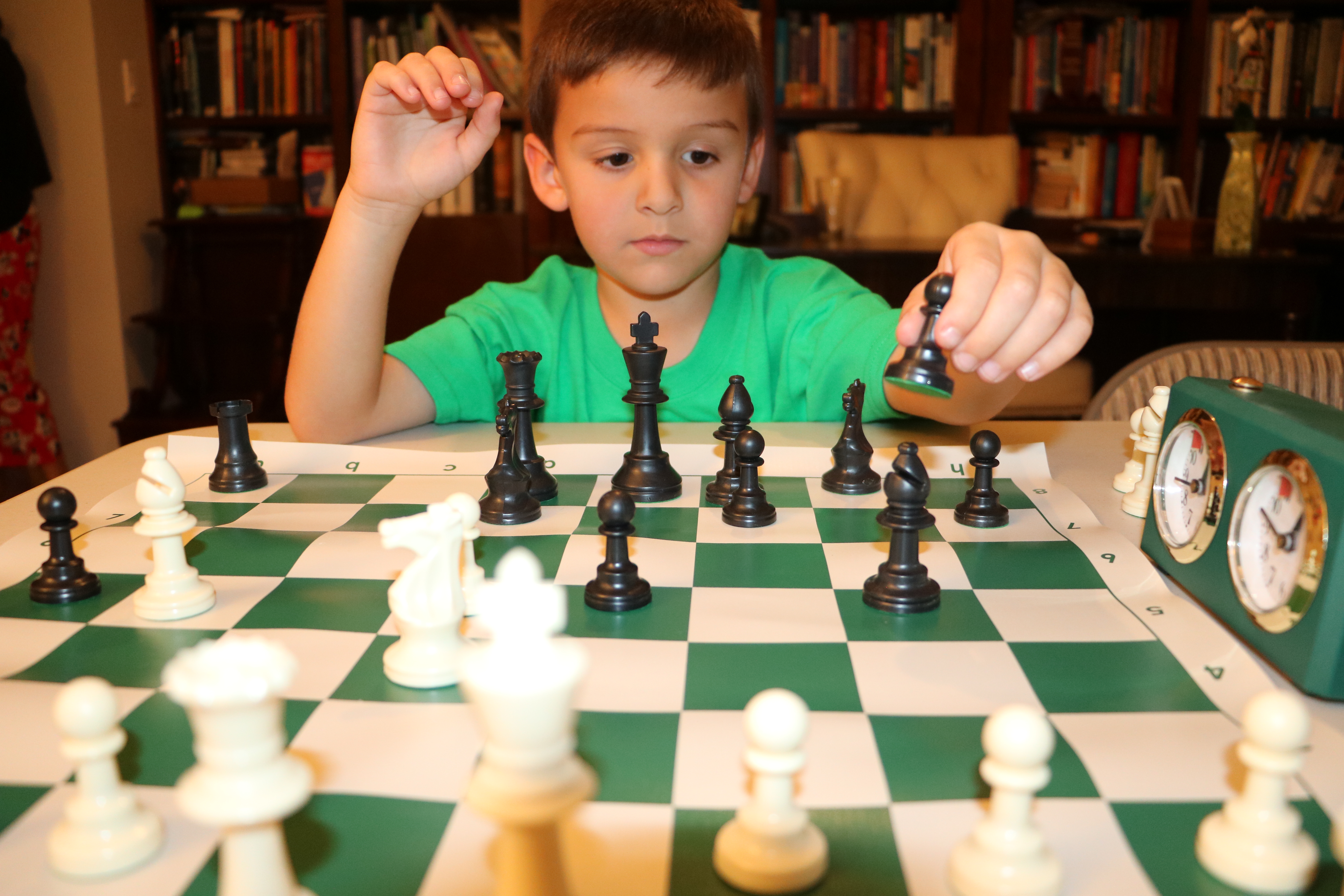 WHY CHESS?
OUR BEST SERVICES FOR YOUR KIDS
Im beyond thrilled that my kids have developed a love for chess. They attended a Summer program with this academy and always ask me when they can go back. Even I learned to play! Caroline de Posada

Parent Testimonial

"Chess is everything: art, science, and sport."

ANATOLY KARPOV

Chess Grandmaster and World Champion

"People who want to improve should take their defeats as lessons, and endeavor to learn what to avoid in the future. You must also have the courage of your convictions. If you think your move is good, make it."

JOSE RAUL CAPABLANCA